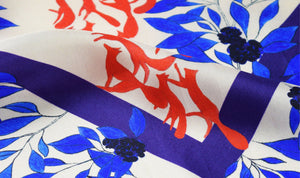 WORKSHOP SPECIAL PRICES
WILD SEEDS
Like the little seeds sprouting and finding their way in the meadow, making our silk scarves requires patience and delicacy. From weaving to rolled edge finish, permeating, printing and fixing, the different steps are complex.
Welcome to our workshop's selection where you can shop beautiful scarves that were slightly damaged along the way.
Despite their minor defaults, we know our scarves can make you happy. We hope you will find the perfect match !
It's up to you to find what you're looking for!